Candace Friis is passionate about the South Florida waterfront. As one of Corcoran's top agents, she specializes in selling luxury properties that overlook the water or are built on or near it. But her love of the water is also highly personal—Friis moved from New York to the Palm Beach area more than 25 years ago with her husband and three children, renovating a home with deeded beach rights. Their three children grown, they now occupy an oceanfront condominium in Gulf Stream, Fla., with their two dogs— Leyla, Cavapoo, and Izzy, a Havanese—that's across the street from their original property.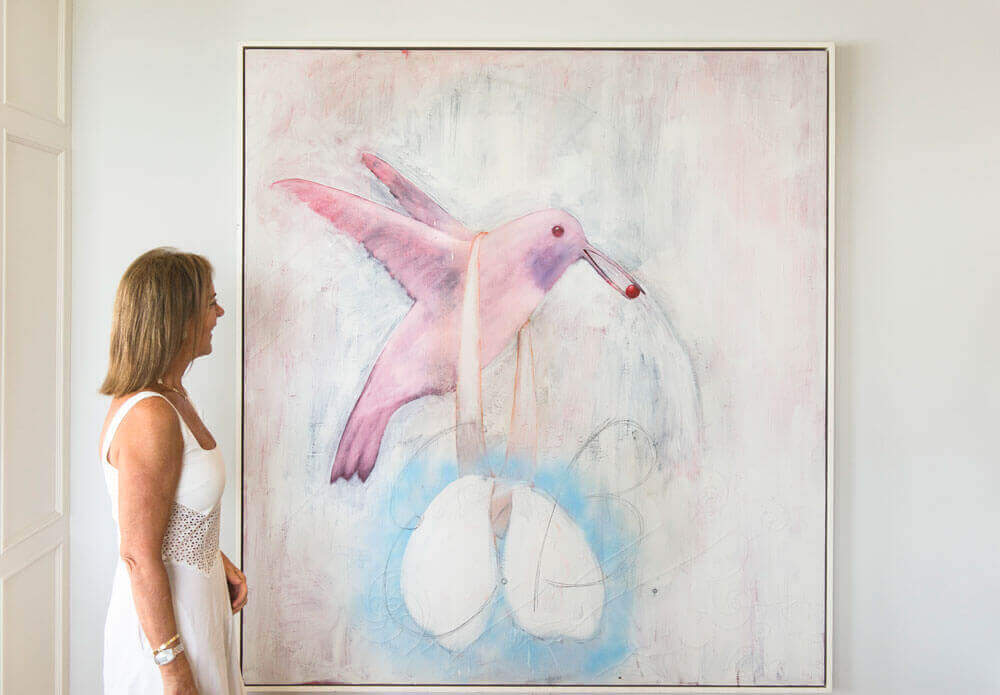 A master of both sides of her brain—Friis holds degrees in both fine arts/sculpture and economics, and is a multilingual world traveler—she tries to help her clients envision what's possible with "seemingly impossible spaces."
We chatted up Friis to find out where she gets her drive for success, her go-to spots for sourcing home decor and her advice on finding the perfect waterfront property.
INHABIT: What's the best advice you've ever received?
CF: When I was a little girl, my dad always told me, "You can do anything if you believe you can just keep moving forward. No step is too small." Believing in yourself is so important, especially for women. Tenacity and just never giving up goes a long way in life. We all have obstacles to overcome, and remembering these words from my dad over the years has been invaluable.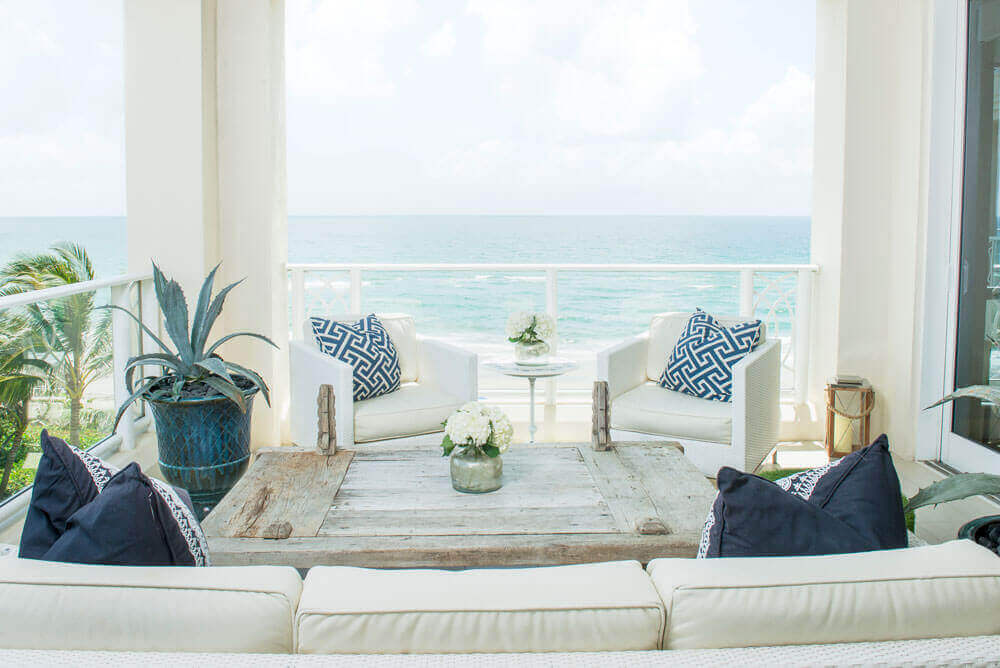 INHABIT: For someone looking to create the ultimate beach lifestyle, where do you recommend they shop for home decor, art and garden?
CF: Johnny Mangos for fresh flowers that you can arrange yourself just can't be beat. The prices are great, and the quality is superb. In Delray Beach, I like Excentricities because they have a good inventory of furnishings that are fun, exciting and instantly available. In West Palm Beach, my fave shop is Hive—it has style, sophistication and a talented staff that can uniquely design the interiors of your space. For art, Palm Beach's John Surovek Gallery handles a great range of artists, and they are accommodating and resourceful.
INHABIT: What's your favorite restaurant in your neighborhood?
CF: The Grove, because I love being able to see what's going on inside the kitchen and seeing my food being prepared while I am relaxing. It is an intimate restaurant, and the food is handcrafted by true artisans.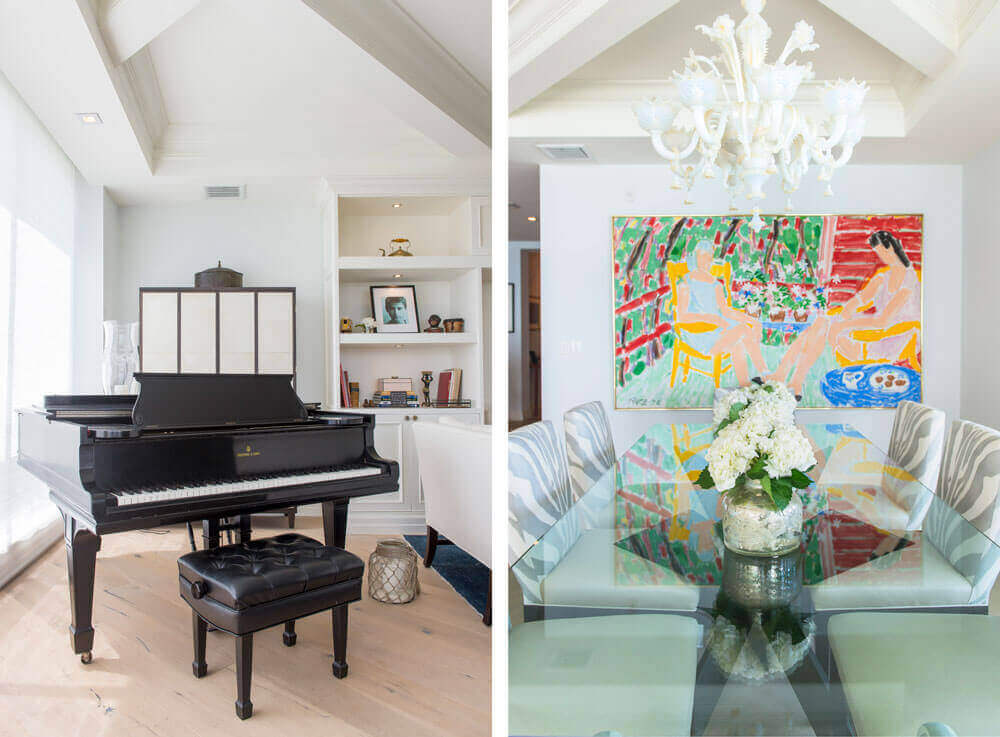 INHABIT: When buying or renting a luxury home on the waterfront, what should clients look for?
CF: Not all waterfront/oceanfront properties are the same. There are nuances, and you should take the time to understand them and know what you like. Seek high ground—elevation is important. Look for locations that offer the lifestyle that you enjoy. If you are a boater, make sure the draft can handle your boat. Take your time and work with someone who can read your needs and who is knowledgeable about a waterfront lifestyle.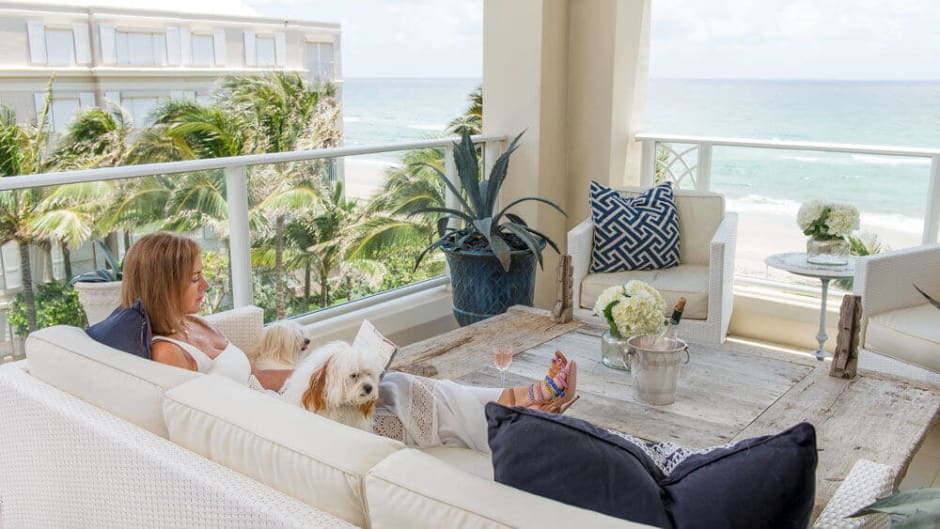 INHABIT: What do you love most about your own home?
CF: Definitely the terrace. It has an incredible view facing the ocean. I regularly watch the sunrise and enjoy the breeze and gentle sound of waves on the beach. It is so relaxing. Properties in our area often have beautiful views, pools, lush landscaping, loggias, decks, outdoor kitchens—you name it. It is really about enjoying the indoor/outdoor lifestyle here.
INHABIT: Your home wouldn't be home without…
CF: Family, friends, food, fun, art and, of course, doggies!
SHARE THIS STORY